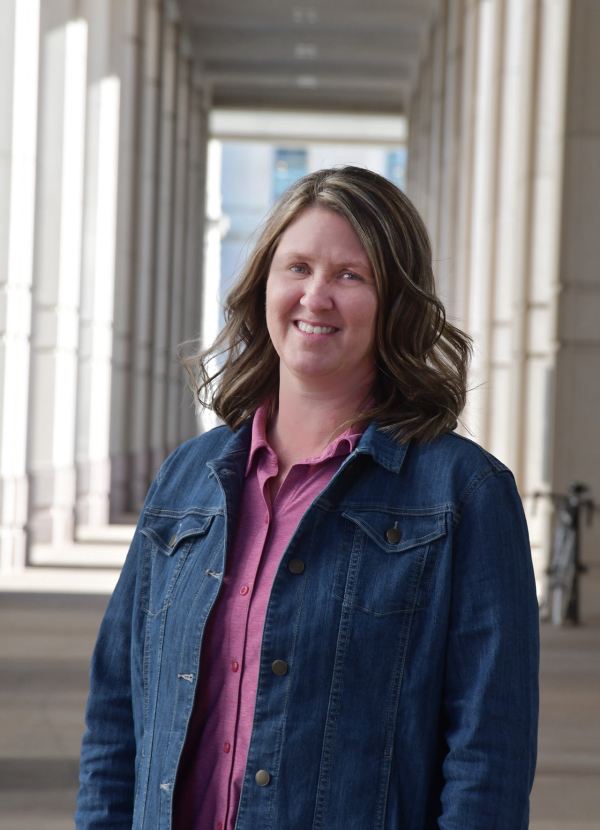 Amanda Wuestefeld, director of the DNR Division of Fish & Wildlife, received the Purdue University College of Agriculture Distinguished Alumni late last month.

The award is given to mid-career alumni for their accomplishments, contributions to their field, and potential.

Wuestefeld has been with the DNR for 25 years. Her early years included serving as an interpretive naturalist at state park nature centers and as an information specialist at DNR's central office. Later she led the creation of the State Fair Fishing Pond and launched the division's hunter recruitment and retention program. Wuestefeld coordinated the State Wildlife Action Plan and served as assistant director of the Division of Fish & Wildlife before being named director in 2019.

Throughout her career, people have been at the center of her work, whether she's creating programs related to fish and wildlife or leading teams of employees.

"We are here to serve as stewards of fish and wildlife for the benefit of this and future generations of our Hoosier customers," she said.

To young people who dream of careers in natural resources, Wuestefeld's advice is simple. Get as much experience as possible.

"Experience and then the people that you work with through those experiences are what gets you places," she said.

This recent recognition adds to a long list of awards Wuestefeld has received during her career. She has previously received awards from the Environmental Education Association of Indiana, Keep Indianapolis Beautiful, and Indiana Bowhunter Association, and as the DNR Employee of the Year.

Wuestefeld spends her free time outdoors with her family, enjoying mushroom hunting, gardening, and ice fishing in winter.
For additional details about the award and Wuestefeld's career with DNR, see https://ag.purdue.edu/fnr/Pages/WuestefeldDistinguishedAgAlumni.aspx

To view more DNR news releases, please see dnr.IN.gov.