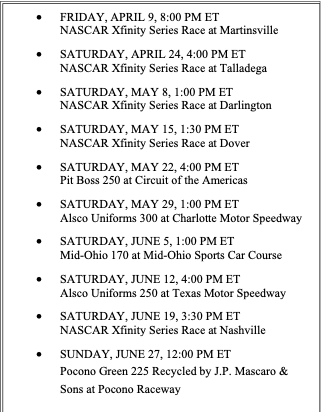 NASCAR XFINITY SERIES REGULAR SEASON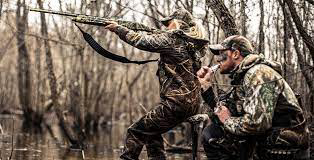 DENVER – The 2021 NASCAR season marks Jeb Burton's first full season racing in the NASCAR Xfinity Series for the Kaulig Racing Team. This year also marks Burton's third full season hunting, fishing and sharing those outdoor exploits on Sportsman Channel's Crossroads with the Burtons (Tuesdays at 7 p.m. ET).
While racing across the country, Burton also will try to squeeze in some turkey hunting, fishing and other outdoor pursuits in between laps around the racetrack. Burton's show will give viewers a glimpse of his life inside-and-outside his "day job" as a professional NASCAR driver.
"We're really excited to be racing a full season for Kaulig Racing Team this year," Burton said. "And, we're equally excited about our show on Sportsman Channel - Crossroads with the Burtons. The two passions go hand-in-hand and hopefully, we'll be able to score some wins at the racetrack and in ratings."
Currently, Season Two of Crossroads with the Burtons airs Tuesdays at 7 p.m. ET on Sportsman Channel. Season Three premieres on Tuesday, June 29 at 7 p.m. ET on Sportsman Channel. Burton can be seen racing each week at the following venues above.