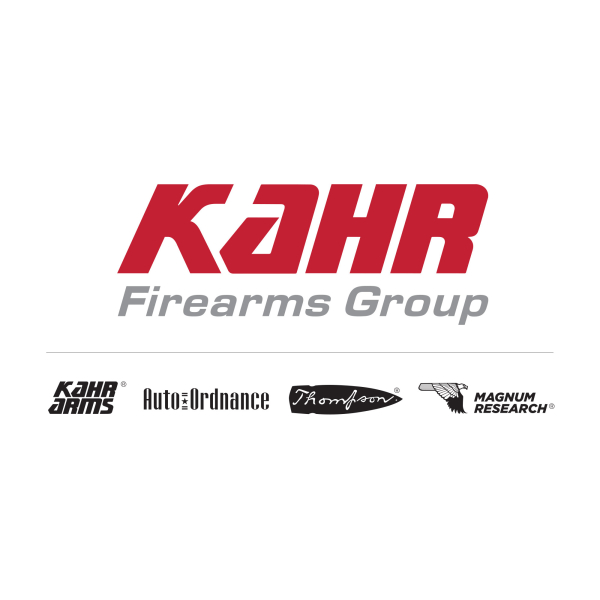 Greeley, PA: "The Second Amendment to the Constitution is clear. The right of the people to keep and bear arms shall not be infringed upon. Period." With this statement, Donald J. Trump, 45th President of The United States, reaffirmed his support for the gun rights of all Americans. President Trump continues to demonstrate his unwavering support for the right to keep and bear arms, and his determination to save America from those who seek to destroy her. Kahr Firearms group extends its gratitude to the president, by introducing the next two guns in the extremely popular line of Trump commemorative firearms. The Trump "Save America" Thompson is made from quality steel and American walnut. Detailed engravings depict President Trump, the Presidential Seal, "Save America 45th", the American flag, Liberty Bell, and Statue of Liberty. The finish is highly durable Sniper Gray Cerakote, with black controls. All features of the 1927 model Tommy Gun are included, along with 50 round drum and 20 round stick magazines.
The second new gun in the series is the "Trump Save America 1911". This GI style Auto-Ordnance 1911A1 is engraved with the President's motto, "Save America", his signature, an advancing American flag, an image of the Whitehouse, and the phrase "Promises Made, Promises Kept". The wooden grips feature the Presidential Seal, a "Trump 2024" campaign poster, and an image of President Trump. Each Save America 1911 is coated with Savage Stainless and Armor Black Distressed Cerakote. One seven round magazine is included. Both of these latest Trump Commemorative firearms are chambered in .45 ACP, and are entirely made in the United States with engraving by Outlaw Ordnance.
Justin Moon, CEO of Kahr Firearms Group, recently commented on the continued popularity of Trump themed firearms saying, "..sales of Trump themed firearms remain strong, and our vendors continually ask us for new models in the series. There are clearly many gun owners that support President Trump, and want to make a statement about their determination to see him return to the White House in 2024."
The Kahr Family
Kahr Arms revolutionized the handgun market in 1994 with the introduction of the K9, the first mass production subcompact 9mm pistol. Kahr went on to develop a diverse family of compact pistols in 9mm, .45 ACP, .40 S&W, and .380 ACP calibers. Since that time the brand has broadened the Kahr Firearms Group family to include Magnum Research, legendary maker of the Desert Eagle, BFR, MR1911, and SwitchBolt rifle; and Auto-Ordnance, maker of the all-American Tommy Gun, M1 Carbine, and 1911. The Kahr Firearms Group family delivers exceptional quality across a diverse range of products. Kahr Firearms Group has a dedicated team of professionals making the best firearms available to the American Shooter!
Press Contacts
Jodi DePorter, Director of Marketing, Kahr Firearms Group
On the Web and Social Media
Facebook.com/KahrArms
Facebook.com/MagnumResearchInc
Instagram.com/Auto_Ordnance
Instagram.com/KahrFirearms
Instagram.com/MagnumResearchInc.
https://www.youtube.com/KahrFirearmsGroup
Build the Gun of Your Dreams