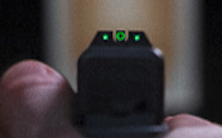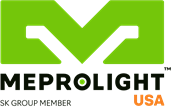 Most likely if you're reading this, you may be one of the millions who purchased a new handgun in the past year or so. "According to the National Shooting Sports Foundation, nearly 14 million Americans bought a firearm for the first time in the past two years — 8.4 million in 2020 and another 5.4 million in 2021." (Mark Chestnut, Shooting Sports Retailer 10.18.22) You could also be an experienced shooter looking to increase your defensive capabilities. Ask yourself, should you upgrade your sights? After all, the handgun you purchased came with sights. A better question might be, do you want to increase the odds in your favor? Sharing insights from valid experts may help overcome your reluctance. Tiger McKee, Director, Shootrite Firearms Academy penned the following, "The majority of pistols offered today come with 'good' sights. However, to cut costs some factory sights are insufficient for defensive work. You can expect to install upgraded sights." McKee also shared, "Shooting accurately is all about sight alignment and a smooth press or stroke on the trigger. In self-defense applications, this has to be done under any and all conditions….The sights on your weapon have to be up to the task and may be one of the first modifications you need to consider." (The Shooting Wire.com, 4/19/21)
The engineers at Meprolight®, having served in the Israeli Defense Forces, understand the complexities of sight alignment, sight picture, and rapid target acquisition. From their battlefield experience, they have made Meprolight® into the world leader in handgun sights.
Their multiple aiming solutions enable you to select the sight that best matches your shooting style. Three of the most popular are:
·Mepro Hyper-Bright™ — self-illuminated day/night sight with visually enhanced contrasting front sight
·Mepro FT Bullseye Front Sight™ — the world's smallest and brightest reflex-style optic for pistols. Great for aging eyes or those with an astigmatism. No battery needed. Always on! Always Ready!
·Mepro microRDS — micro red dot optic. Make every pistol an optic ready pistol. See the Mepro microRDS in action.
When it matters most, you want to know you have the best equipment and have trained for that moment when your safety or those around you is at risk. Trust Meprolight®. We do.
Visit Meprolight® for more information and to find your local dealer or call (717) 985-4482. You can also select from one of our outstanding online partners.
Optics Handgun Sights Rifle / Shotgun Sights
Everything You Aim For™