LAKE FOREST, Ill. — On Wednesday, September 5, ABC-TV's Good Morning America highlighted PepperBall's LifeLite launcher as a possible solution for school safety. The segment features a demonstration of the latest product from PepperBall, which is the company's first-ever device made for consumers and is now on the market.

"We're very excited that Good Morning America featured the LifeLite launcher as an option to help protect students, teachers and administrators in violent situations," said United Tactical Systems President Ron Johnson. "It's an excellent opportunity for viewers to see the LifeLite and learn more about their options for personal defense and protecting those around them."
The PepperBall LifeLite is a highly effective device, which can quickly disable an assailant without resorting to lethal force. It fires projectiles filled with potent PAVA powder at a high velocity and creates a 12' cloud upon impact. With a launching distance of 60 ft., the LifeLite is an ideal non-lethal option for schools, at home, places of worship, while traveling and in the workplace.
Additional features include:
? Laser sight for precise shot placement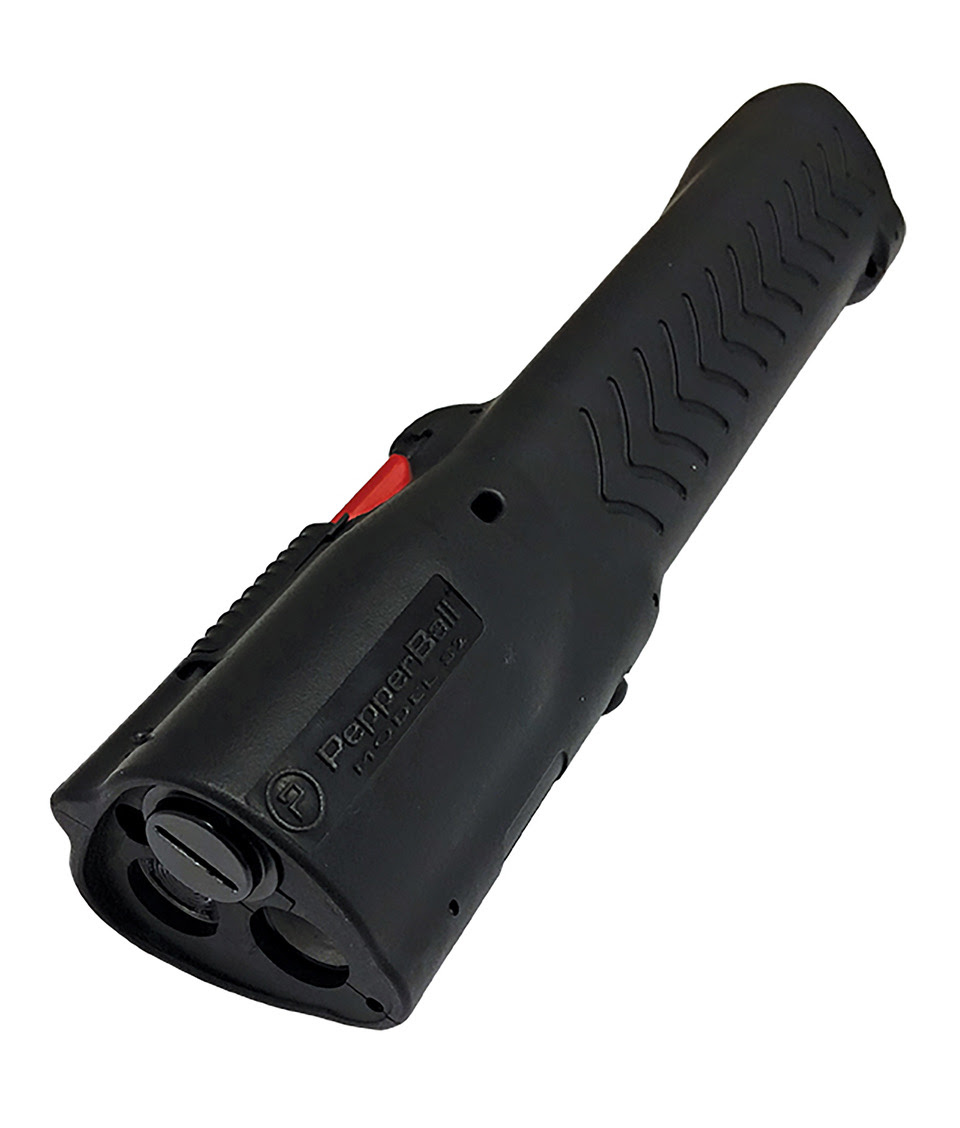 ? 350 lumen LED flashlight
? Launcher powered by CO2 cartridges
? Light/laser powered by CR-123 lithium batteries
? MSRP is $299.99

To see the LifeLite in action, click here.

For more information, visit www.pblifelite.com.

About PepperBall®
The PepperBall® system originated in a 1996 DARPA program. PepperBall® projectiles are precision-manufactured with a proprietary outer shell and live active irritant compound engineered to burst on impact into a temporarily incapacitating cloud with no permanent effects. PepperBall® products are used by thousands of agencies across the U.S. and around the world and offer a true non-lethal alternative with an unsurpassed safety record over thousands of incidents spanning 20 years. The company delivers professional certified training for users, instructors and armorers. PepperBall® engages with military agencies, law enforcement, and Tier One defense industry and security partners to continue evolving safe, versatile, effective variants for non-lethal solutions and missions. PepperBall® is a registered trademark of United Tactical Systems LLC, exclusive manufacturer and worldwide supplier of genuine PepperBall® products.

For more information about PepperBall® and its products, please visit www.pepperball.com.
Media Contacts:
Kyle Tengwall
CMO
United Tactical System/GM Consumer Division of PepperBall®
260-478-2500 Ext. 254
ktengwall@unitedtacticalsystems.com
Jonathan Harling
Gray Loon Marketing Group
jharling@grayloon.com