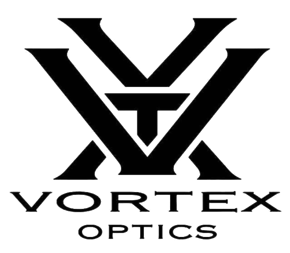 Columbia, MO - MidwayUSA Foundation is proud to welcome Vortex Optics to their family of supporting sponsors. As the first Elite Sponsor, Vortex Optics is another industry leader investing in the future of youth shooting sports. A passion for shooting sports is often a gateway into other outdoor activities our youth can do for years and years to come. Innovative partnerships continue to provide opportunities that allow all youth interested in the shooting sports the chance to do so.

Vortex Optics representative, Jake Raffle, talked about this new sponsorship. "Providing the highest level of customer service and exceeding customer expectations is truly the core of Vortex Optics. MidwayUSA Foundation has proven to be an invaluable partner in helping us translate this value to the Youth Shooting Sports World." Thousands of youth shooting teams across the country have MidwayUSA Foundation endowments that are earmarked specifically for their team to grow through donations and fundraisers. To assist in fundraising, participating teams are offered product grants. Quality products, like Vortex Optics binoculars and rangefinders, are provided at no cost to allow teams to conduct a local community fundraiser. Proceeds generated from these product grant fundraisers are split between the team's local immediate needs and their team endowment at the MidwayUSA Foundation. Contributions are also matched through MidwayUSA Foundation's current Matching Program.

Annually, teams with endowments at the MidwayUSA Foundation are eligible to receive a cash grant to help cover various shooting team expenses. Additional business leaders interested in supporting the future of the industry are encouraged to contact John Linquist, MidwayUSA Foundation Relationship Manager, by email JLinquist@MidwayUSAFoundation.org or phone 573-219-7688.

About Vortex Optics: Since 1986 we have been and remain an American owned, Veteran owned, Family owned and operated business of hard-working folks located here in south-central Wisconsin. Dan and Margie Hamilton, the original and current owners, moved to Middleton, WI, in 1986 and started a small outdoor retail store. The business was started on the belief that if you focused on the customers and helped them achieve their goals with fast, friendly, personalized service that the bottom line would take care of itself. The business grew and evolved over time, and in 2002 Vortex Optics was established. Starting with Dan and Margie and now over 200 American team members strong, we work diligently day in and day out to give you the best products and services in the optics industry.
All of our products are designed, engineered, pre-inspected, and serviced in our modern facility to ensure you receive the best products and services for your hard-earned dollar. We have dealers located throughout the US, Canada, United Kingdom, Europe, South Africa, Australia, and elsewhere. We attend all major trade shows in the hunting, tactical, and birding/observation markets.
About MidwayUSA Foundation
The MidwayUSA Foundation is a 501(c)(3) public charity working to sustain and grow the shooting sports industry by providing long-term funding to youth shooting teams. Every donation made is tax-deductible and allows the Foundation to assist in expanding and enhancing the leadership skills, confidence, and discipline of today's youth through shooting sports activities. The Foundation supports all shooting disciplines. For more information about how the MidwayUSA Foundation is changing the future of youth shooting sports, please visit midwayusafoundation.org or call 1-877-375-4570.
Additional Information: dfarris@midwayusafoundation.org