Sarah Beard
COLORADO SPRINGS, CO - The International Shooting Sport Federation (ISSF) 2019 World Cup season kicks off today as 18 USA Shooting athletes have made their way to New Delhi, India for the ISSF Rifle/Pistol World Cup starting today and running through February 28. Nearly 500 athletes from 58 countries are expected to compete at this World Cup.
It's crunch time as the top Rifle/Pistol athletes in the world will not only vie for medals, but for valuable 2020 Olympic Games quotas during this year's World Cup season. An Olympic quota is essentially a country's ticket to participate in a specific event in the 2020 Olympic Games. Earning an Olympic quota in competition ensures the country a spot in that particular event, not necessarily the athlete. Athletes will earn Olympic Team slots via a trials system which can be viewed here: http://www.usashooting.org/library/Policies_and_Procedures/doc01203920190111105314.pdf. Of the 16 individual athlete quotas the United States would need to send a full team in the Rifle and Pistol events to the Olympic Games, U.S. athletes have earned two of a possible eight in Pistol and five of a possible eight in Rifle. The athletes for this World Cup were selected during the Winter Airgun Championships and Smallbore Selection Match at the end of 2018.
The 13-person Rifle contingent has been putting up world-class scores recently and looks to continue their success in India. To earn her spot, Sarah Beard (Danville, Indiana/U.S. Army Marksmanship Unit) shot a world-class score of 1185 in Women's Three-Position Rifle on her first day of Qualification at the Smallbore Selection Match – five points higher than the world record and the highest of anyone in the entire competition. She also won gold in this event at the Championship of the Americas where she earned the U.S. an Olympic quota.
Also look for strong performances from Men's Smallbore Selection Match winner Tim Sherry (Highlands, Ranch, Colorado/USAMU), who also won bronze at the Winter Airgun Championships. Recently back from Europe where they posted medal-winning/record scores, Sagen Maddalena's (Groveland, California) score of 632.2 at the H&N Cup bettered the previous national record in Women's Air Rifle. Junior athlete Mary Tucker(Colorado Springs, Colorado) also broke the Junior Women's Air Rifle national record with her silver medal-winning performance at the Meyton Cup. Look for strong scores from former Murray State standout Ivan Roe (Manhattan, Montana) as well, who was the top finisher at Winter Airgun Championships.
Perhaps the most versatile athlete in the U.S. delegation is 2012 Olympian Nick Mowrer(Butte, Montana). Mowrer finished in 15th place in Free Pistol at the 2012 Olympic Games, but he will compete in Men's Three-Position Rifle and Rapid Fire Pistol at this World Cup. Mowrer finished in second place at the Smallbore Selection Match in Three-Position Rifle to earn his start in this event. He made is international debut in Three-Position Rifle at the World Cup in Fort Benning last year where he finished in 30th place. This competition will be Mowrer's first international event in Rapid Fire Pistol. Mowrer also won bronze in Men's Prone Rifle at the World Cup in Fort Benning in 2014.
Filling out the Pistol contingent are Championship of the Americas gold medalists James Hall (Columbia, Missouri) and Alexis Lagan (Boulder City, Nevada). Each won gold and an Olympic quota for the U.S. in Men's Air Pistol and Women's Sport Pistol respectively. Also competing are Nathalia Tobar (East Northport, New York) and three-time Olympian Keith Sanderson (Colorado Springs, Colorado). The last time Sanderson competed in New Delhi, he won the ISSF World Cup Final in Rapid Fire Pistol in 2017.
Finals will be broadcast live on the ISSF website at https://www.issf-sports.org/(New Delhi is 12.5 hours ahead of the U.S. Mountain Time Zone). View the schedule and follow along with live results: https://www.issf-sports.org/competitions/venue/schedule.ashx?cshipid=2540.
About USA Shooting: USA Shooting, a 501c3 non-profit corporation, was chartered by the United States Olympic Committee as the National Governing Body for the sport of shooting in April 1995. USA Shooting's mission is to prepare American athletes to win Olympic medals, promote the shooting sports throughout the U.S. and govern the conduct of international shooting in the country. Check us out on the web at usashooting.org and on Twitter at twitter.com/USAShooting.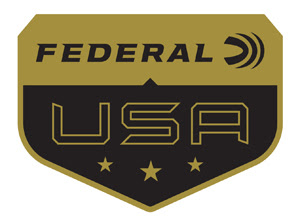 Federal Premium, headquartered in Anoka, MN, is a brand of Vista Outdoor Inc., an outdoor sports and recreation company. From humble beginnings nestled among the lakes and woods of Minnesota, Federal Premium Ammunition has evolved into one of the world's largest producers of sporting ammunition. Beginning in 1922, founding president, Charles L. Horn, paved the way for our success. Today, Federal carries on Horn's vision for quality products and service with the next generation of outdoorsmen and women. We maintain our position as experts in the science of ammunition production. Every day we manufacture products to enhance our customers' shooting experience while partnering with the conservation organizations that protect and support our outdoor heritage. We offer thousands of options in our Federal Premium and Federal® lines-it's what makes us the most complete ammunition company in the business and provides our customers with a choice no matter their pursuit.
ELEY is a Proud Sponsor of the USA Shooting Rifle and Pistol Teams: ELEY Limited, manufacturer of the world's most consistently accurate rimfire ammunition, has been the Official Sponsor and Official Supplier of .22 rimfire ammunition of the USA Shooting rifle and pistol teams since 2000. For more information on ELEY and their products, please visit eley.co.uk.