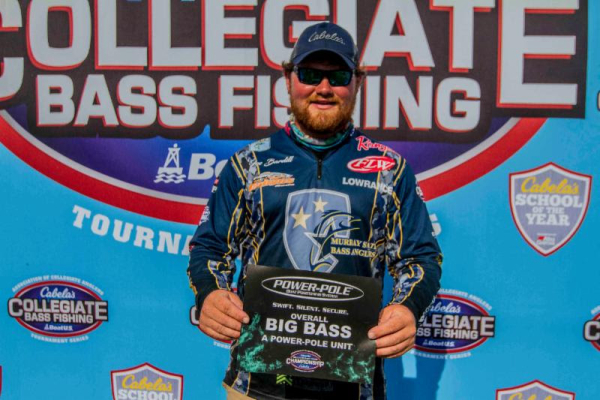 SAN ANTONIO, TX - As the 2019 BoatUS Collegiate Bass Fishing Championship presented by Bass Pro Shops approaches in May, Bass Pro Shops Collegiate Bass Fishing Series and the Association of College Anglers announced Power-Pole® will continue their support of the series and will offer a rebate to all collegiate anglers.

"At Power-Pole we are committed to the future of angling as a sport. The members of the Bass Pro Shops Collegiate Bass Fishing Series represent the next generation of anglers and Power-Pole Shallow Water Anchors is proud to support their careers through this sponsorship," said Curt Hill, Advertising Manager for Power-Pole shallow water anchors, which is based in Tampa, Florida.

As Power-Pole remains committed to the Bass Pro Shops Collegiate Bass Fishing Series, many anglers will continue to rely on their shallow water anchors during tournament season. Power-Pole has a variety of products that are able to help anglers out on the water and are able to display exceptional boat control with the addition of single or dual Power-Pole anchors.
Additionally, Power-Pole will once again be supporting anglers and the National Championship event by providing a Power-Pole shallow water anchor as one of the many prizes. Representatives from Power-Pole will also be on-site throughout Championship Week to meet anglers, show off their products, answer questions, and more.
For more info, contact:
CarecoTV LLC, 210-697-8081, or college@carecotv.com