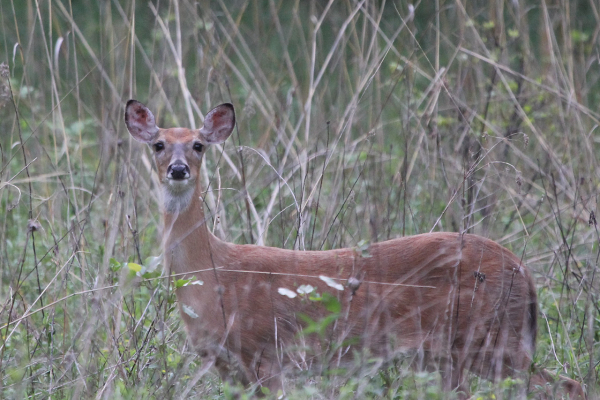 Tern Bar Slough Wildlife Diversity Conservation Area (WDCA) will host an in-person reserved deer hunt draw at Sugar Ridge Fish & Wildlife Area (FWA) on Saturday, July 31.

The draw will begin at 11 a.m. ET. Doors will open at 9 a.m. ET to allow participants to purchase licenses prior to draw registration. A valid deer hunting license is required to register. Bonus antlerless permits may be used on the property.

Draw-only hunting opportunities will be available for archery and muzzleloader seasons. A total of 66 draw slots are available. Hunters can find a list of drawn hunt dates on Sugar Ridge FWA's website under the Activities tab at on.IN.gov/sugaridgefwa.

If any draw spots remain, those opportunities will be available on a first-come, first-served basis at the property office.

Sugar Ridge FWA's office is located at 2310 E State Road 364, Winslow, IN 47598. For more information call 812-789-2724 or email SugarRidgeFWA@dnr.IN.gov.

Learn more about reserved hunting opportunities at on.IN.gov/reservedhunt.

To view more DNR news releases, please see dnr.IN.gov.
Media contact: Hillary Bulcher, property manager, DNR Fish & Wildlife, 812-789-2724, hbulcher@dnr.IN.gov.