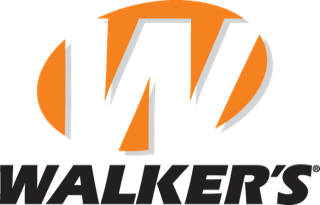 Walker's, manufacturer of advanced hearing protection under the umbrella of GSM Outdoors brands, is increasing its sponsorship of the Scholastic Action Shooting Program (SASP), committing to three years of support at the Sustaining Partner level. The SASP reserves Sustaining Partner sponsorships to the highest level of industry support of the youth shooting sports program.

"We have proudly been part of the Scholastic Action Shooting Program for many years so it was an honor to expand the partnership even further this year," exclaimed GSM Outdoors Marketing Director, Tiffani Hogan. "We strongly support the mission of the SASP as they continue to provide shooting-sports education to school-age youth throughout the United States."

"We have seen many familiar sponsors step up their overall support of our program this year," commented Rick Leach, SASP National Director. "Walker's has supported our program since 2017 and we are incredibly humbled and thankful that they have made such a large commitment to supporting the SASP. Our Sustaining Partners are sponsors that go above and beyond to help us maintain and grow team-based youth shooting sports throughout the country. Walker's continues to make sure we have everything we need to keep hearing safety one of the most important factors of participation in youth shooting sports. We look forward to three more years with such incredible support from Walker's!"

Are you or your company interested in supporting the largest youth competitive shooting program in the world? Please contact Rick Leach, SASP National Director at rleach@sssfonline.com
About Walker's
For over 25 years Walker's has developed innovative solutions for hearing protection & enhancement. The Walker's line of products are widely considered the industry standard for shooting protection and safety. With the introduction of advanced digital circuitry & nano tech water repellence, Walker's continues to raise the bar.
About the Scholastic Shooting Sports Foundation
The Scholastic Shooting Sports Foundation (SSSF) is 501(c)(3) public charity responsible for all aspects of the Scholastic Action Shooting Program (SASP) and Scholastic Clay Target Program (SCTP) and Sacross the United States. The SASP and SCTP are youth development programs in which adult coaches and other volunteers use shooting sports to teach and to demonstrate sportsmanship, responsibility, honesty, ethics, integrity, teamwork, and other positive life skills.

The mission of the SSSF is to provide and enhance personal growth and development opportunities for student athlete members; become the premier authority in all things pertaining to firearm-related pursuits for youth; pass on to future generations the legacy of lifelong, safe, responsible enjoyment of the shooting sports. This includes serving as a feeder/pipeline for organized, sanctioned shooting organizations and teams.