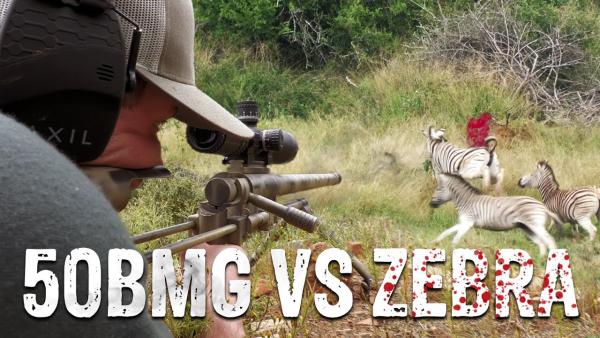 WATCH NOW: https://www.highroadhunting.com/the-high-road/50-bmg-zebra-bloodbath/
Keith Warren and Johnny Piazza are back down in South Africa where they aim to take some BIG animals. First Keith kicks things off with a little Reed Buck action, then he takes a Waterbuck from 593 yards! Next Johnny comes in and SLAMS a Zebra with a 50BMG. Lastly, Keith is on a ROLL when he SMOKES a Kudu off a mountain!
WATCH ALL EPISODES FREE: https://www.highroadhunting.com/full-episodes
We air on DirectTV 604, Dish 393, and AT&T U-Verse 1683 at:
Monday 3pm EST
Wednesday 11:30am EST
Thursday 9:00pm & 10:00am EST
About The High Road Group:
The High Road Group is a fully integrated creative content production company, specializing in producing videos for television programs and marketing videos. By combining award winning video productions, dynamic websites, multiple social media channels, and live presentations, The High Road Group assists clients in activating and promoting their brands from concept to the point of purchase.
The High Road Group produces The High Road with Keith Warren and Keith Warren's Deer & Wildlife Stories and Dream Makers television shows. All three of these programs broadcast on Pursuit Channel.
For more information about the program, visit www.highroadhunting.com. For more information or advertising/sponsorship opportunities with Keith Warren and The High Road Group, email johnny@highroadhunting.com.