We're only a few days away from the start of the Second Amendment Foundation's thirty-eighth annual Gun Rights Policy Conference. This year's event is set to get underway this Saturday morning (September 23) in Phoenix, Arizona.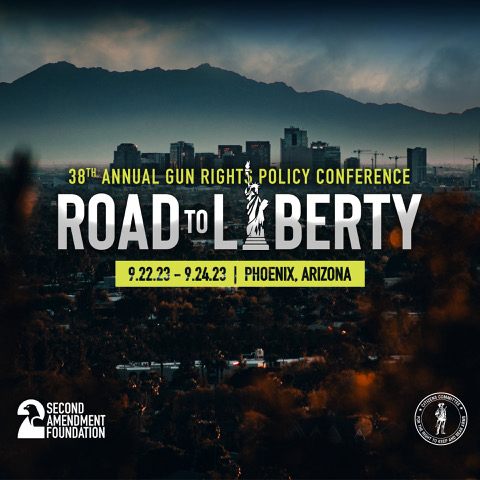 This year's speakers include many names whose work you've doubtless seen, heard or read when it comes to defending the Second Amendment. They include Chuck Michel, President of the California State Rifle & Pistol Association, Dr. John Lott of the Crime Prevention Research Center, GunTalk Radio's Tom Gresham, SIG SAUER's Executive VP of Commercial Sales Tom Taylor, Stephen Gutowski (Reload), Massad Ayoob, and a host of legal experts, advocacy group leaders and self-defense instructors.
If you've never attended one of these gatherings, you've missed an opportunity to learn about the Second Amendment from more experts are gathered in one location at any other time of the year. If you can't make this year's conference (like me), you can still take advantage of the information available by watching the conference via Facebook or YouTube and hear from the outstanding list of speakers.
There's no charge to attend, but preregistration is required. You can do that here.
Having lived in suburban New Jersey, I know just how wrong the myriad of jokes about the "Garden State" really are. In fact, New Jersey is more rural than urban, but notorious Newark has become the image most people have of what is a really nice place to live. That mischaracterization also makes it easy to dismiss the idea that there might actually be a real problem with wildlife.
If you thought the problems with deer and bear populations were some sort of joke, you'd be wrong. State highways are, at times, littered with the shattered remains of whitetail deer, raccoons, opossums and other critters that have made the mistake of crossing busy highways during mating season.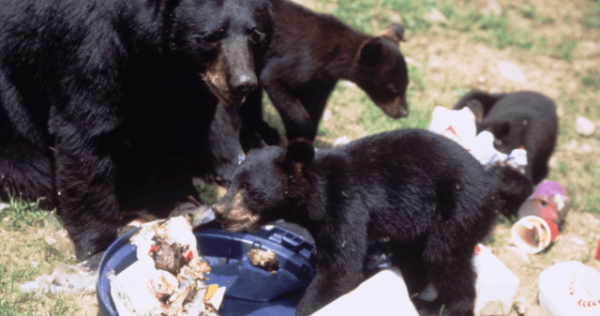 The bears, however, are absolutely no laughing matter. That's why rural residents have been incensed at the politically correct stoppages of the state's bear hunting season by the New Jersey Fish and Game Council have been so infuriating. The Council, one populated with actual outdoors enthusiasts who believed "follow the science" was the way to go, had become filled with political appointees, many of whom were outspoken critics of bear hunting.
It was a classic case of bad policy enabled by extremist politics and a system held in place by lawsuits for-and against- the bear hunting seasons.
Seems even bears can become more than political appointees can bear. Governor Phil Murphy, whose political contortions have stopped the hunts on more than one occasion, has spearheaded an emergency rule making that reauthorizes the black bear season to address the state's expanding bear numbers.
As is the general practice in Jersey, it didn't come without a couple of lawsuits and some last-minute wrangling. But for the foreseeable future, black bear hunting seems to be back on New Jersey's hunting schedules.
The decision didn't come until there were several well-reported incidents of problems with black bear attacks. In the latest, a 7 year-old boy was attacked just across the New York/New Jersey border in Westchester County, New York.
For more than a decade, we've checked in from time-to-time on the New Jersey bear imbroglio. Frequently, we've criticized NJ Governor Murphy for his heavy-handed handling of the issue. With his latest action regarding "the bear problem" it seems only fair to recognize his doing the right thing for the safety of the state's residents and the long-term health of the state's black bear population.
As always, we'll keep you posted.
— Jim Shepherd