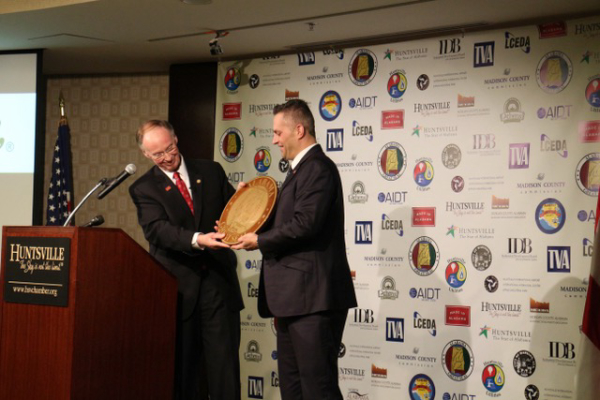 What was announced with great fanfare in Huntsville, Alabama on February 17, 2014, will likely end today with considerably less fanfare in a Huntsville, Alabama, federal bankruptcy court.
Beginning at 9 a.m. this morning, final approvals is expected to be granted by federal bankruptcy Judge Clifton R. Jessup, Jr. for auction bids submitted for the various parts of the conglomerate formerly known as Remington.
The approximately $155 million in funds realized from the auctions will be applied to the company's debts.
And with that, the final chapter of Remington, at least as a major player in the firearms industry, finally have been written.
How it will all shake out remains to be seen, but there are a few things we do know:
The 500,000 square feet of Alabama manufacturing facility that was to house Remington's projected 2,000 jobs will be looking for a new tenant. The jobs disappeared, along with much of the state's $110 million capital investment.
Everything associated with Remington, Marlin, AAC, H&R, Barnes Bullets, DPMS, Bushmaster, Tapco, including trademarks, intellectual property, and manufacturing equipment, will be disbursed across the firearms industry.
Outdoor retailer Sportsman's Warehouse is the high bidder for Tapco's gun parts and accessory business.
Franklin Armory will get Bushmaster.
Roundhill Group, LLC, has offered $13 million for the non-Marlin firearms businesses -including the shotgun manufacturing in Ilion, New York and handgun manufacturing in Lenoir City, Tennessee.
JJE Capital Holdings, LLC, has been designated the successful bidder for the DPMS, H&R, Stormlake, AAC and Parker brands.
The biggest bidder is Vista Outdoors.
Yesterday, Vista announced it had agreed to a purchase price of $81.4 million to add the familiar Remington green trademark to its portfolio of brands, along with the Lonoke, Arkansas, ammunition manufacturing facility.
As with each of the bids, Vista's is subject to closing adjustments.
Vista CEO Chris Metz says the addition doesn't just mean the addition of the iconic Remington brand. The acquisition, he said in a statement, will also "protect hundreds of jobs, support wildlife and habitat conservation and ensure that hunting and shooting sports enthusiasts can continue to purchase their favorite ammunition and accessories."
In 2019, those enthusiasts purchased approximately $200 million worth of those "favorite" items.
Vista says it expects to add those earnings-excluding transaction and transition costs- to their annual revenue reports beginning in 2022.
For some of the various brands that fell into Remington's portfolio, then essentially disappeared, the breakup might mean a second chance.
Today, for example, we'll learn if Marlin becomes a part of Sturm, Ruger.
As a standalone venture, Marlin might be successful.
With Ruger's not-inconsiderable financial strength and proven manufacturing expertise, Marlin could be positioned to take advantage of renewed interest in- and demand for- their modernized takes on the lever action rifle.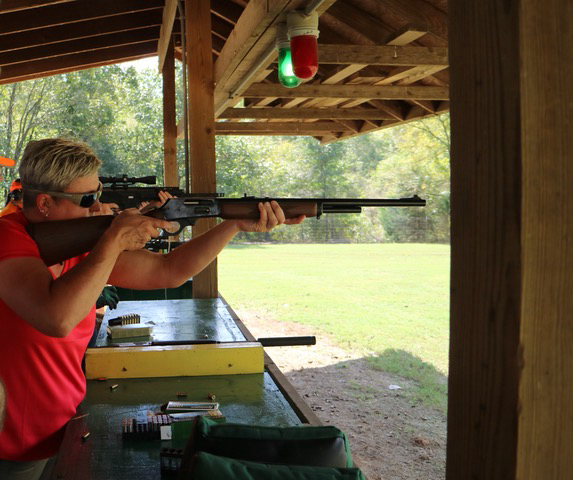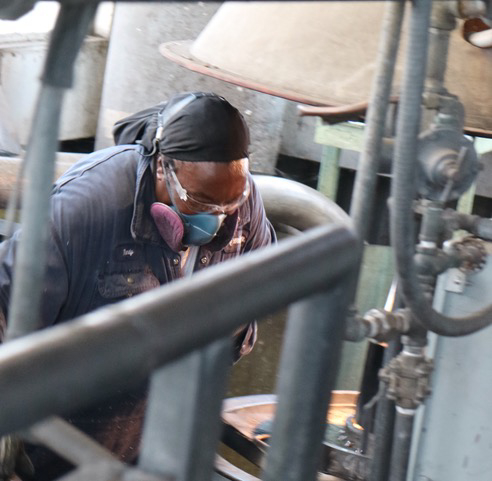 One of the steadily performing assets in the Remington portfolio has been Barnes Bullets. The company reported $21.8 million in sales for the year ending June 30, 2020.
Barnes, barring something unexpected, will become part of Clarus Corporation (NASDAQ: CLAR) subsidiary Sierra Bullets. Their $30.5 million all-cash offer will bring Sierra a much larger portion of the lead-free ammunition business. And it eliminates a competitor.
"Barnes embodies the 'innovate and accelerate' playbook we seek with 'super-fan' brands," said John Walbrecht, Clarus' president. "Barnes is a leader in lead-free, all copper bullets, with a rich history of product innovation and strong brand awareness amongst the core enthusiast, yet it has untapped go-to-market potential."
"We believe these ingredients give us a heightened advantage to develop world-class products, increase brand awareness, expand product categories and improve distribution while staying true to the core user."
Clarus Executive Chairman Warren Kanders says the acquisition "caps off our strategy to build a leader in specialty premium bullets and ammunition."
The Barnes acquisition, he says, also shows the company's "ability to patiently wait for strategic assets at attractive values."
When all the deals are finalized, whether today or shortly afterwards, Remington, once the only U.S. producer of both firearms and ammunition, will only be a fading shadow of the company founded by Eliphalet Remington II in 1816.
Ultimately, bankruptcy is an opportunity for some to benefit from the missteps of others.
Few could argue there were more missteps at Remington that in a first-day ballroom dance class.
Unfortunately the upper level managers ultimately responsible for the failure seldom pay the ultimate price. They move on.
For the employees, however, it seldom works out that way.
We're told Remington's workers have already been informed that Friday is the end of their line.
We'll keep you posted.
—Jim Shepherd