The pandemic, lockdowns, social distancing and the related "turning inward" has had a very positive impact on outdoor recreation. Via any conveyance from eBikes to kayaks, paddle boards to hiking boots, people are heading into the outdoors in record numbers.
A growing number of them are considering camping and RVs.
Last year, after deciding to stop flying, I purchased a recreational vehicle for business and any emergency personal travel.
Since a large portion of my business is the outdoors. It seemed like a good decision - at the time.
As always, hindsight is pretty acute. So here's a lesson learned from experience.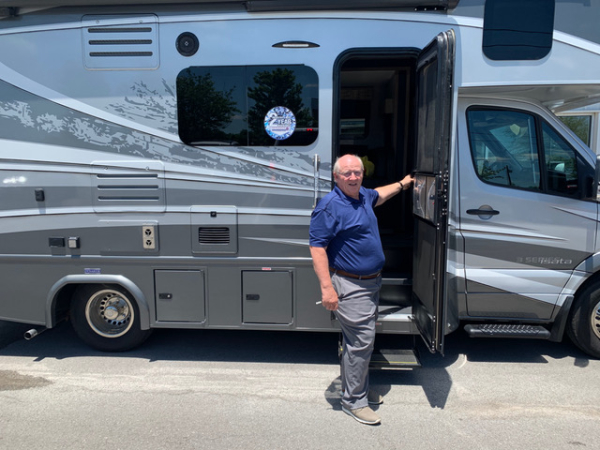 To anyone considering purchase of a camping vehicle, whether a towable popup or a seven-figure land yacht, here's my very personal advice: wait.
Do not buy right now.
Yes, inventories have dwindled. The RV salesman are telling you all - repeatedly.
But they're not telling you an ugly truth: if you have a non-emergency problem, repairs will likely take weeks, if not months.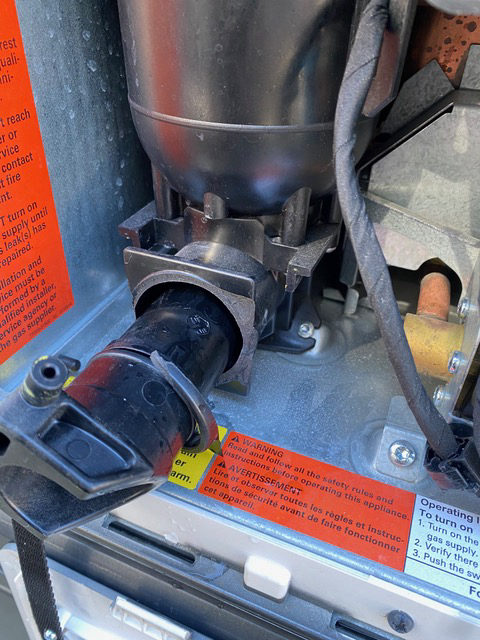 I know.
My Dynamax Isata 3 has a broken retaining collar in the hot water heater. A very small piece of plastic inside a single system that's part of a complex transport unit that's literally a small home on wheels. Today, our motor home resembles Texas last week. There's no water.
Despite the fact it may have been wired incorrectly, it's not a warranty claim.
Even if it were, there's no guarantee it would be quickly repaired.
Four weeks into discovering the problem - and knowing the solution, I'm still two weeks from a service evaluation.
That's a dealer visit where they'll charge me to tell me what's wrong- despite my already knowing what's wrong, having the replacement part number and the toll-free number for the Truma Aquaglo parts department (which helped you diagnose the problem).
There are a lot of things discussed (briefly) in a "new owner orientation" but the fact RV service can take weeks -if not months- wasn't in my dealer's orientation. It's not mentioned in your manuals or RV affinity group membership brochures.
Dealers will tell you it's a short-term problem, caused by the sudden boom in RV ownership has caused the problem.
RV owners across the country tell me otherwise. The service problem has existed for a long time.
The ownership boom has only turned a problem into a crisis.
I discovered the water heater break prepping for a trip. Instead of a tank of potable water, I got a cold spray from my hot water heater. And I couldn't add water to the rest of the system.That meant no sink, toilet or shower. Absent those, an RV is considerably less useful.
So I called my dealer - and sat on hold until the service manager picked up. Then he told me -that despite what would have been an emergency situation if I were traveling - the "soonest" I could get a "service assessment" would be March 2, 2021.
Seven weeks later. They wouldn't order parts until after that assessment. And my vehicle would have to sit on their lot until they could "work me back in" for service.
For a new customer with a new vehicle, a "lifetime warranty," and a problem that made the vehicle essentially useless, that seemed ridiculous.
He told me it was the best he could do, and I was welcome to take it somewhere else.
I took the March "assessment" date/time. Then started calling all the dealers where I'd shopped before buying from A&L in Christiana, Tennessee. Only one, Camping World/Nashville had an open slot - February 10 - nearly a month sooner than my dealer.
I booked it, despite online reviews that were considerably less than enthusiastic.
Knowing parts could mean another delay, I called Truma/AquaGlo, the water heater maker.
A very helpful guy in their parts department helped figure out the parts needed for the repair.
Then he told me they didn't sell direct to RV owners. In fact, they only sell parts to authorized dealers.
Camping World/Nashville (you guessed it) isn't. Other Camping World locations were. I still haven't figured that one out.
He did offer the names of four other authorized dealers "close to me" (other than my dealer).
They're in Chattanooga, Memphis, and Knoxville, none closer than 100 miles away. And none with a service appointment before March 12.
Two wouldn't allow parts to be ordered in advance - despite knowing the problem. They would all require a "service assessment fee"-whether they made the repair or not.
One dealer offered the names of four "mobile service technicians" in my area. Apparently, they're the best - or only- hope for RV owners who find themselves in emergency situations or unwilling to wait weeks for repairs at dealerships.
So I started dialing. I'm still waiting for three call backs.The fourth never answered the phone.
Discouraged, I called an old friend and longtime RV owner in Oklahoma for advice. He told me he'd dropped his unit off at the dealer for a small repair last March. The "small repair" was completed in September.
If you're still not discouraged by now, here's one more thing: the "going rate" for repairs. On non-warranty maintenance- in the field or a service center- it ranges from $135-150 per hour.
It's even higher in some parts of the country.
RVTrader.com says that between parts and labor an "average" RV repair costs $300 per hour.
RVs are still viable options for socially-distanced travel - until they have problems.
If/when they do, you might find yourself wondering why you didn't just buy a tent -or stay home.
We'll keep you posted.
— Jim Shepherd