Direct-to-consumer brands are popping up all across the broader marketplace. If you're familiar with companies like Dollar Shave Club or Thursday Boots, and trust me there are many, many more, then you've heard of a direct-to-consumer brand.
These companies bypass the traditional distribution channels of wholesalers and retailers opting instead to sell direct to the end user.
Obviously, this is a bit difficult to pull off in the firearms industry if you are an actual firearms manufacturer. But federal firearms regulations don't apply to non-serialized products such as accessories and apparel.
Look across the major brands in our industry and more and more you'll find companies cultivating a stronger direct relationship with their end users. For many this is a revenue generation exercise. For others, it is a branding, marketing and communications effort.
This past weekend, at their SIG Freedom Days – touted as "the first-ever total consumer SIG range and shooting experience" – Sig Sauer didn't just go direct-to-consumer but went face-to-face with over 4,000 individuals at the Ben Avery Shooting Facility in Phoenix, Arizona.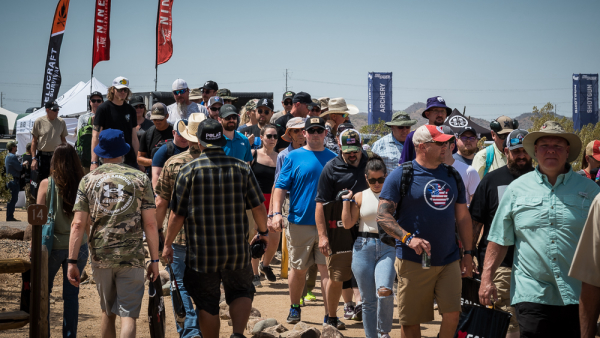 To say that this was an impressive event is to sell it short…way short. This was a range day done right. A lot of time, energy and effort went into putting this event on, not to mention no small amount of money.
While walking the ranges on Saturday with Jim Shepherd (read his column Families Celebrate SIG Freedom Days) we kept noting all the things that went into putting on this event. The table and tents, the crowd barriers to guide guests through the ranges, the sound systems used for demos and, of course, all that ammo.
Add to that a small army of Sig employees and you can imagine what kind of costs might go into a three day event for over 4,000 guests.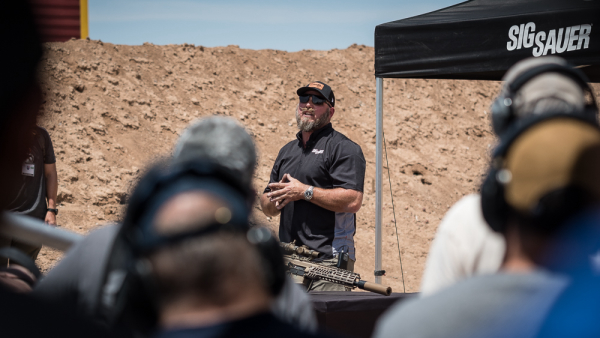 This was not a free event, though. No, this event cost $79.95 per person per day with options for additional shooting at $29.95 and $49.95 each. I'll let you do the math and try to figure out what the final take was, but Sig went into this expecting and hoping only to break even.
For Sig making money was not the primary purpose. Hard to believe, I know, considering all the company does is sell a mountain of P365 pistols and land damn near every military contract coming down the pike.
Sig, who had a few "open to buy" dollars in their budget after foregoing this year's SHOT Show, wanted to focus on promoting shooting to some of those 5.4 million first-time gun buyers NSSF says entered the market in 2021.
That was the primary purpose of this event. That and to encourage others in the industry to follow suit.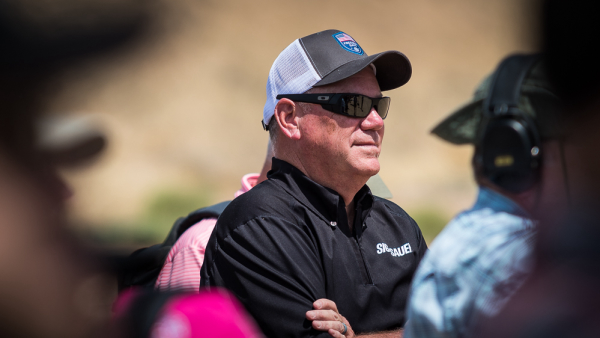 Now, not many companies have the budget that Sig does. And even fewer would have the nerve to go this route, particularly in a year when NASGW says the industry can expect a 15%-20% increase over 2019's sales revenue (i.e. less than both 2021 and 2020).
But this type of event is scalable and you don't need to be an 800-pound gorilla like Sig to pull it off. There are a number of entities providing opportunities for new shooters. One that immediately comes to mind is Shoot Like A Girl which does small retailer based events several weekends a year.
The point is that with 5.4 million first timers among us, if we want them to become second, third and fourth time gun buyers we need to invest accordingly. Unless, of course, the concept of customer lifetime value simply escapes you.
In that case, explaining the advantage of the direct-to-consumer experience marketing Sig was doing – what I think was the real focus of this past weekend – isn't worth the effort. Just go ahead and stick with that print advertising budget instead.
- Paul Erhardt, Editor, the Outdoor Wire Digital Network