The thirty-fifth Gun Rights Policy Conference will be kicking off later this week. This year, despite the pandemic, there's no real excuse for your not being in attendance for at least a part of the event.
We're not granting you some sort of one-time-only travel privilege. For the first time in its thirty-five year history, the event's going to be all virtual.
Having now survived regular "Zooms" and participated in live news events online, I'm not reluctant to say that it's actually feasible for this kind of event. I've taken part in a town hall type event that had more than a thousand simultaneous participants. That convinced me events are "scalable" although I've yet to see any numbers making the case that virtual trade shows - a different type of event - can be profitable.
Before the COVID-19 lockdowns, I dismissed nearly all online "events" as gimmicks or something most applicable in small group collaborations.
Virtual learning seems to be very workable. And that's right in the GRPC's wheelhouse. This event specializes in bringing experts to educate attendees.
This year's event is themed around something that's more than slightly important to anyone who supports the Second Amendment: the coming elections. In fact, this year's conference theme is Elect Freedom.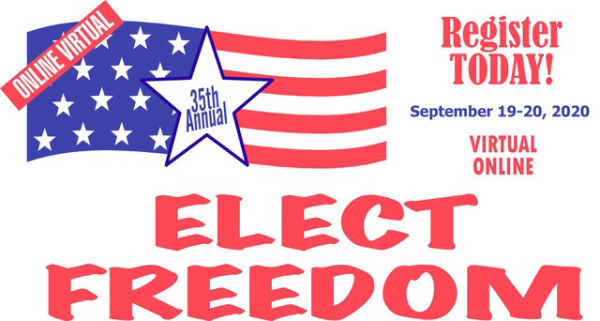 You'll have the opportunity to hear from more than a dozen lawyers who have filed some of the most important- and successful- pro 2A cases across the country, and with a wealth of speakers with names you'll recognize.
All told, there are 120 speakers touching on everything from what's happening in their respective states to a coast-to-coast report on guns, gun rights, attacks on the right to keep and bear arms and the growing number of new gun owners.
The conference will run September 19-20, and much of the content - and additional reference material - will be available online soon after the actual event. Several segments sound as if they'll be interesting discussions. My personal favorite is "The Mob Vs Main Street" but I'll be speaking in a Sunday afternoon session "Media and Corporate America Attacks on the Second Amendment".
You can learn more about speakers and the event at: https://www.saf.org/grpc/ . And it's still not too late to register to attend this first-ever virtual event.
Speaking of events - virtual and otherwise- we receive a number of emails every day from readers wanting to know "what you've heard about SHOT 2021?"
As of today, we know the NSSF and their SHOT working group are moving forward with plans for a 2021 SHOT.
We also know it will be bigger physically, and considerably different experience from previous versions.

SHOT Show 2021 will feature a more expansive and "distanced" layout, with larger aisles, smaller numbers of booth workers. It's likely that social distancing, sanitizing, masks, and a whole COVID-19 compliance regimen -as is mandated by the state and local governments at the time- will be in place.
The real question that will have the largest impact is this: what will the COVID-19 compliance regulations look like by January 2021? If there are still restrictions on gatherings, it would be pretty tough to have an event the magnitude of SHOT for groups of 50 or fewer attendees at a time.
The other unanswered question we're asked is should I risk attending.
Unfortunately, that's nothing we're in the position to answer for anyone- ourselves included. We have no special insight into the future in light of the pandemic, social unrest or even the weather. And like many others with Las Vegas reservations for SHOT, we're very aware that the September 30 no-cost cancellation date is just over two weeks away.
Here's all we can promise: when we know more, we'll share it with you.
Otherwise, we're all keeping January 19-22, 2021 blocked out on our planning calendars.
The outdoor industry isn't the only one wondering about events next year.
Our colleagues over on the golf side of the news house are doing the same wondering and planning as well.
The PGA of America's 2021 PGA Merchandise Show is set for January 26-29, 2021, in Orlando, Florida. And as of this writing, they're a go as well. It's the major event of the golf retail world and SHOT attendees would be right at home wandering their usually crowded aisles.
The PGA SHOW, like SHOT Show Fully Loaded 2021, is advising everyone to keep checking for updates.
And both groups tell us the response from exhibitors is "enthusiastically positive".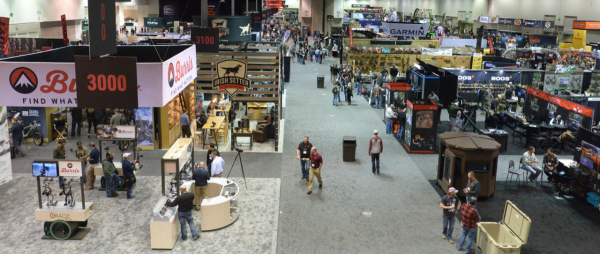 That's pretty much the same thing we're hearing from two other events: the 2021 Archery Trade Show, set for Indianapolis, Indiana, January 7-9, 2021, and the Dallas Safari Club's Convention and Expo set for February 11-14, 2021 at the Kay Bailey Hutchinson Convention Center in Dallas, Texas.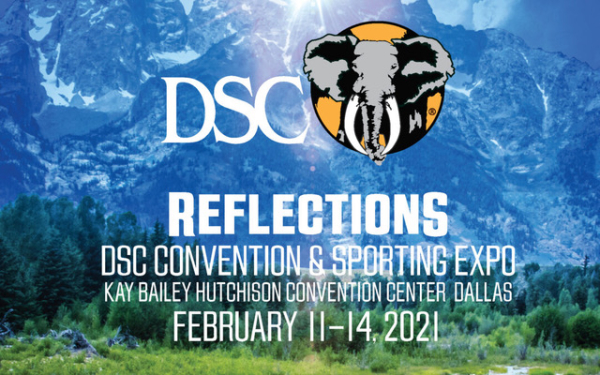 Dallas, we're told, is working hard to become the first destination in the United States to seek Global Biorisk Advisory Council (GBAC) STAR accreditation across both tourism and hospitality sectors. To get that accreditation, an organization must have a cleaning, disinfection and infectious disease prevention program, proper cleaning protocols, and highly prepared cleaning professionals. Dallas hotels and the Kay Bailey Hutchison Convention Center (KBHCC) received this top-level rating as "sanitary and safe" but the DFW Airport has also been given the thumbs-up, and American Airlines says it will have accreditation by the end of 2020.
And Indianapolis and the Archery Trade Association are also working to keep things safe for their attendees as well.
In short, the business world's doing its best to emerge from the bubble.
And, as always, we'll keep you posted- even though we're still encapsulated in our bubble.
—JIm Shepherd