Would you pay $200,000 for a fish finder?
You might if your boat cost more than $3 million.
And that fish finder, if it's one of Furuno's whiz-bang t systems, could find and track marlin, bluefins, swordfish and other large fish a half-mile from the boat!
It can even lock on an individual fish so that the boat can present it with baits multiple times.
The systems are so deadly that the Pirate's Cove Billfish Tournament out of Oregon Inlet, NC, recently made a separate division for boats that have the systems—they won't compete against boats that don't have the system, but only against the others that do.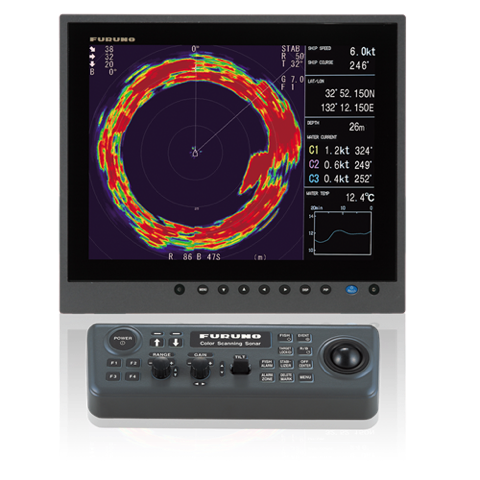 With over a million dollars in prizes on the line in this classic competition, the equity system is significant for those who can afford to participate in a game in which the lowest ante is $15,000.
Of course, these tournaments are for the fortunate few. But the recognition that high-dollar electronics gives a huge advantage to those who have them may, and probably should, trickle down to tournaments that are more affordable and much more widely fished, including bass and walleye circuits across the nation.
While several major bass tournaments this spring have been won by anglers who went against the grain by using no electronics, those wins were the result of the fish spawning in the shallows where the sonar is of minimal use.
As soon as the fish move offshore for the heat of summer, on through fall and winter, the anglers who have forward scan and side scan sonar will win nearly every event, and their winnings will be subsidized by the anglers who pay their entry fees but can't afford the five-figure technology to win.
Anglers with the scanning systems can not only see the fish but see their lures on screen, and can observe which lures and which retrieves turn the fish on. It's an absolute game changer, sort of a real-life video game. It's fun and an exciting way to fish—but it definitely presents a handicap for those who don't have it.
The tournament at Manteo might provide a reasonable model for future inland competitions. They basically run two separate tournaments side-by-side, with combined weigh-ins but separate entry fees and prize structures.
"No Scanner" tournaments would make a lot of sense particularly for local weekend competitions, where none of the anglers have sponsorships and few have money to burn.
Of course, on the major competitive circuits including the BASS Elites, MLF and NWT, just about every angler has sponsorships and these are guys who are all-in for making tournament fishing their whole lives, so the cost of scanning technology is part of the price to play.
For the rest of us, some competitive opportunities without the high ante required for scanning sonar would probably be widely appreciated.
Shoes for the Fisherman
A lot of southern anglers (including me) like to fish barefooted or in sandals pretty much year around, but there are those days when a norther blows in and your little piggies will definitely squeal for some protection.
Neoprene ankle boots are an option that gives dry, warm comfort around the water as well as the safety feature of being easily kicked off if you ever happen to go over the side by accident.
Xtratuf is the company that makes the neoprene-insulated boots favored by TV's "Dangerous Catch" crabbers and other watermen who go to sea in much chillier and more challenging weather than we ever see in the South. They also makes the classic "Pine Island Reeboks"—the iconic white rubber Gulf Coast commercial fisherman's boot that has become sort of a cult thing for those who live along the coast these days.
Now, the company has come out with the Ankle Deck Boot Sport, directed at recreational anglers and boaters. It's a light-weight series designed specifically for keeping your tootsies warm and dry while standing on deck or dock.
The boots weigh 1 pound, 12 ounces each—a lot more than sandals, but about half what many rubber boots weigh. They're made of neoprene composite, with strong arch supports and lots of foam padding in the footbed—the feel is a lot like an athletic shoe.
It doesn't hurt that they're actually stylish, available in three-color designs with pull-on straps fore and aft, and a non-slip, non-marking sole for those worried about their boat decks.
The company offers free shipping and free returns, a big plus on footwear. (I wish they had half sizes, but they don't.)
They're about $100; www.xtratuf.com.
-- Frank Sargeant
Frankmako1@gmail.com