During "the great lockdown" an equally great number of us discovered -or re-discovered- the allure of our national parks. The desire to get outside and breathe some non-filtered fresh air was strong-to the point that infrastructures already rundown due to a lack of government funding, took quite a hit.
Since the National Park Service started recording visitation numbers in 1904, more than 15.4 billion visitors have come to the sites. The most recent year (2021) saw 330 million annual visitors. Those numbers were record-setting in many of the more popular parks. Yellowstone National Park and Arches National Park, for example set new monthly records for consecutive months. The summer of 2021, for lack of a better word, saw huge visitation numbers.
There were more travelers last year- especially after the borders reopened, allowing foreign visitors to see our natural wonders.
2021 made it obvious that there needed to be something done to help balance the wear-and-tear of visitors and the capacities of the 424 sites of the National Park Service.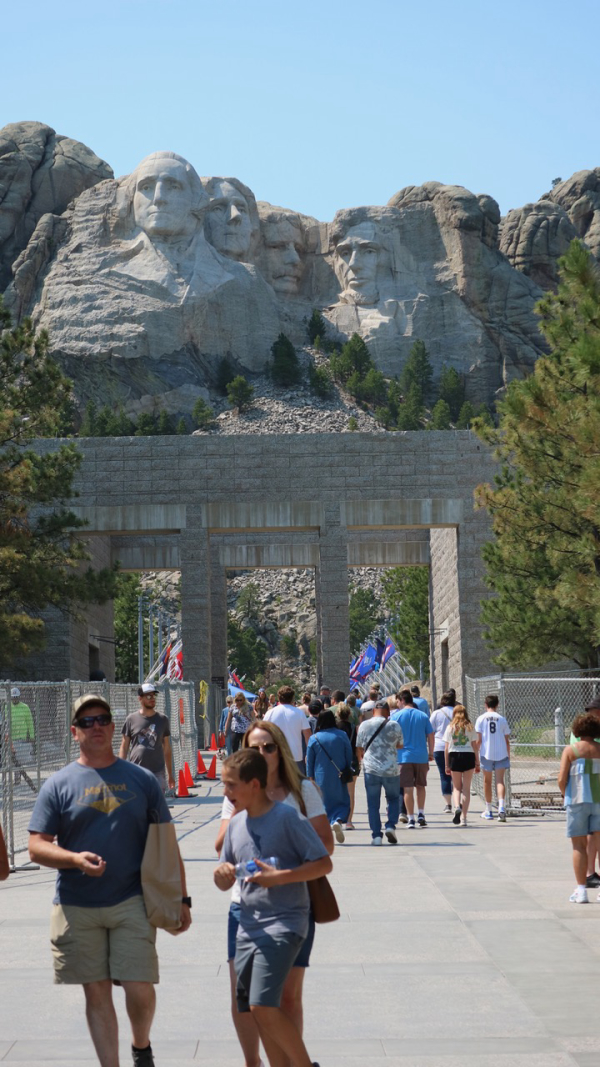 The solution for crowd control wasn't simple, but it has been effective: reservation systems. They went into place at many of the most popular national parks: Yosemite, Zion, Rocky Mountain NP, and Dinosaur National Monument.
Last year, more parks and park service properties added them.
No, everyone isn't a fan, and the idea of having to apply for a time to visit public land has rankled plenty of tempers.
But they're back again for 2023- at many of the most popular hiking or driving routes, although Yosemite, Yellowstone and Great Smoky Mountains don't have reservations in place for entry at this point.
However, thinking you can wander up and get camping permits without a reservation at any of the 424 locations is setting yourself up for a disappointment- and a night spent in the backseat after trying -unsuccessfully- to find any camping spot.
Here are the national parks that are requiring advanced reservations, from A (Acadia) to Z (Zion):
Acadia National Park (Maine)…currently reservation-free, but the Cadillac Summit Road is requiring timed entry for cars May 24 through October 22 ($6 fee). Thirty percent of the passes open up 90 days in advance, the rest open at 10 a.m. ET two days ahead of time. No passes on site.
Arches National Park (Utah)…timed-entry system for visits from 7 a.m. to 4 p.m. daily (April 1-October 31). Tickets available for three months later (May reservations sold in February).
Glacier National Park (Montana)…In addition to last year's Going-to-the-Sun Road and North Fork reservation zones, additional zones are in effect this year. Here's where you'll find the information.
Haleakala National Park (Hawaii)…sunrise is the most popular time in Haleakala, and reservations are needed if you plan to visit from 3 a.m. to 7 a.m. for those sunrises.
Muir Woods National Monument (California)…Muir has had a permanent reservation system since 2018. There are different rates for different vehicles and two different approaches. It's also on its own system at www.gomuirwoods.com.
Rocky Mountain National Park (Colorado)…Their reservation system's back from May 26 to October 22 with two reservation options: one with access to the Bear Lake Road Corridor (as well as the rest of the park), and another sans Bear Lake Road. Passes will become available May 1 at 8 a.m. MT here.
Yosemite National Park (California)..Yosemite isn't back on their res system like 2020/2021, but they've implemented one for their Horsetail Fall "Firefall" Phenomenon. Another complicated system to navigate if you're not visiting. But it's a breathtaking visual experience should you have the opportunity.
Zion National Park (Utah)…Hikers are now asked to obtain permits for the 1,488 Angels Landing. You'll have to win the lottery to get one. Seriously, they'll be given out via an online lottery -at a cost of $6 to apply- with "a few" offered the day before visits. The next lottery is April 1 (no foolin') for summer dates. On July 1 the fall lottery opens; October 1 for winter. And, please note: the trail will be closed from April 3-6 for maintenance.
As always, make certain to verify the requirements before making inflexible travel arrangements. Natural destinations mean natural disruptions are possible. The vacation you save might be your own.
We'll keep you posted.
— Jim Shepherd