During the latest ammo craziness, which just now could be showing signs of moderation, I had discussions with a few industry members about sourcing ammo for features. One manufacturer that stepped up to the plate was Fiocchi.
Fiocchi of America sprang from a company founded in Italy in 1876. Since 1983, Fiocchi of America has settled an HQ in Ozark, Mo., just south of Springfield. Employing around 200 people, about 80% of the Fiocchi ammo sold in America comes from Ozark, Mo. or the new facility near Little Rock, Ar.
The company loads centerfire rifle, shotgun and rimfire ammo for hunting, match use, range training and self-defense. They've been innovating; along with the industry generally, Fiocchi of America continues to seek better ammunition technologies while producing quality products.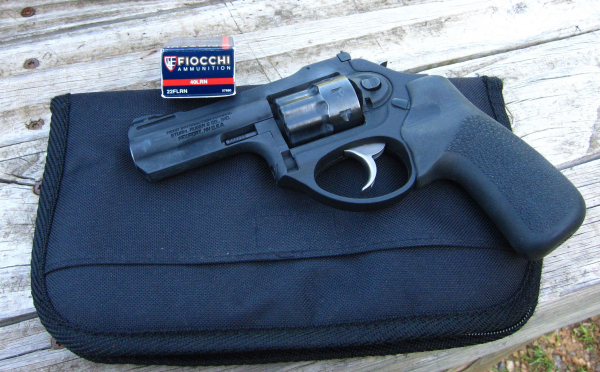 Small amounts of ammo were sent along, including the "Performance Shooting Dynamics" standard velocity 22 Long Rifle ammo. While a fair test would include shooting from a rifle, particularly a target or hunting rifle, my use of 22 ammo is largely in grip consistency/trigger control drills. For these, I select a modern double action revolver. Thus far, these have been from Ruger and Smith & Wesson.
I had a range of projects to complete and I took a box of the Fiocchi 22 LR with a go-to practice and training gun. It doubles for a holster-style 'kit gun,' though I've yet to get a holster for it: it's the Ruger LCRx 22 with three-inch barrel.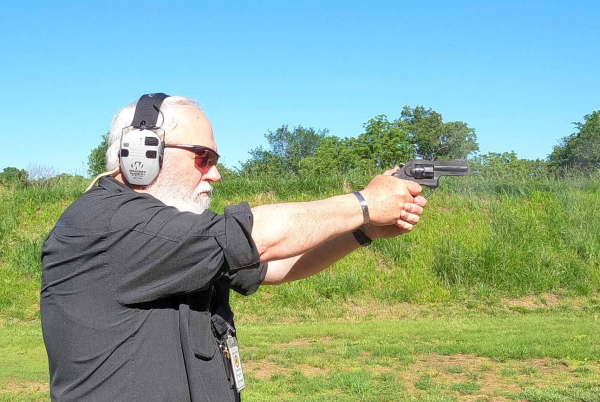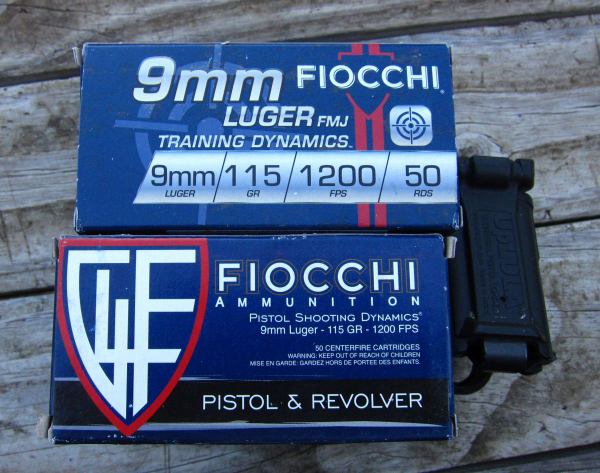 It's no target gun, but it's handy, portable and light and the trigger – while hard – is smooth. The gun is quite reliable too.
I set a target and stepped out to 25 yards. Shooting at the smaller mark, the 'head' on the target, I printed a 3 ½" single-action hand-held group, slightly to the left of point of aim. I stepped up to 15 yards and, using the larger scoring area on the target, I fired five rounds double action. It too tended a bit left, with a group measuring three inches. That includes a round that had to be 'restruck' due to a failure to fire.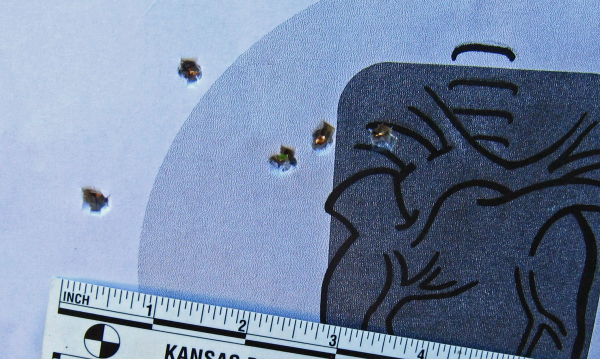 Editor's Note: Today's feature first appeared in our companion service, The Shooting Wire.
---
That accuracy is consistent to what I'm capable of shooting with this gun. I followed up with a walk-back on the mini-IPSC steel silhouette on the club range. It measures about 14" high, 11 ¼ "wide or so, plus a 4"x4" head box and swinging head plate with ca. 5" flats.
Starting at ten yards, I made it back to just over forty yards before I threw a round off the steel. That's not bad for me shooting a fly-weight, heavy trigger DA revolver – shooting double action. I moved up to ten feet and consumed the remainder of the ammunition in the box on a "one-hole" focus drill.
There were no other failures to fire. I have another box of the 22 load to try out later in a rifle.
I've been shooting the Fiocchi 9mm product in the 'micro-compact/moderate capacity' auto pistol project. It's been reliable, accurate ammo. The 22 LR load is thus far living up to the quality of the 9x19mm ammo.
It's worth a try … and you may well be able to find it now.
-- Rich Grassi