Several weeks ago, I watched a massive bull elk in the White Mountains of Arizona move ghostlike through the forest where the pinon-juniper woods transcend to ponderosas. Its shadowy form slipped through thickets in a silence that stuns, given its large mass. He sprouted velvety antlers in thick beams that speak to what will come when they reach full bloom in the fall. Fulfilling what is coded in the coiled double helix of his DNA, he will vie for the right to carry on the next generation, sparring furiously with other bulls similarly intent.
I startled the bull and watched it canter off in an air of assured confidence. In a brief moment, it melded into the woods out of sight.
The encounter set my mind a reeling. I contemplated what future autumns hold for me, and my desires to venture afield with my .30-06, along with family and friends.
A new experience afforded me a fresh angle of vision. My staff and I recently visited two firearms manufacturers in Arizona, Ruger and Patriot Ordnance Factory, as well as Ben Avery Shooting Facility operated by the Arizona Game and Fish Department as part of an endeavor called Partner with a Payer. Our express intent is to better acquaint us all with the source of conservation funding and to see how it is used on the ground. I have been acutely aware of who pays for conservation my entire career. But I see it a little differently now; I have seen it at its source.
Beneath the roofs of Ruger and Patriot Ordnance Factory, I watched machines under the supervision of skilled engineers take metal ingots and make receivers and slides and handle frames. What starts as rolled steel comes through several steps in the manufacturing line, the final product a fine appliance. I watched billets turn into gun barrels, each possessing a precision-hewn rifling inside the barrel that ensures accuracy at a shooting range or on an autumn hunt. That coiled rifling is in a sense a firearm's DNA—as is the lacquer over a checkered walnut stock, the blued steel, or the vent rib on a shotgun. Firearms have coded in them the first building block of conservation: an excise tax.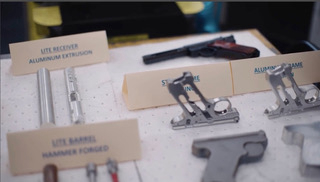 Commerce funds conservation. Firearms, ammunition, and archery manufacturers pay a 10- to 11-percent federal excise tax on their products, a tax that dates back to the passing of the Federal Aid in Wildlife Restoration Act of 1937 (Pittman-Robertson). It would dim your spirit to dwell for too long on the conditions of wildlife leading up to the 1930s, but suffice it to say wildlife has improved enormously since then, and much to do with the Act and the tax.
The amount of money derived from excise taxes for conservation is immense. Last year firearms, ammunition, and archery manufacturers paid $600 million to fund conservation and connect people with nature. The running total over the last 84 years tops out at $13 billion, but much of that landed in the coffers over the last decade. The excise tax pays to restore, research, manage wildlife, and fund the construction and operation of public shooting ranges, open to all.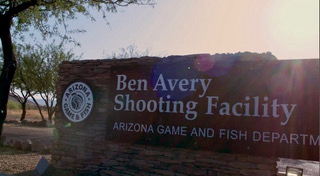 Ben Avery Shooting Facility near Phoenix is an impressive place. Its size and the number of dedicated lanes for pistol, rifle, air gun, and archery captivated me. Its Frank L. DeSomma Memorial Range honors the late founder of Patriot Ordnance Factory who was an ardent supporter of shooting sports and conservation. Ben Avery is but one of 776 public firearm and archery ranges found across the country built, renovated, operated or maintained via funds from the Wildlife Restoration Act. Public ranges are often where new hunters complete formal hunter education classes—nearly 1.3 million students each year—where they learn safe handling of firearms at home, in the field, and at the range.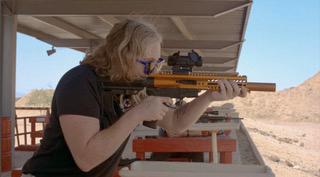 The Wildlife Restoration Act enabled state fish and wildlife agencies to acquire publicly accessible wildlife management areas—important habitats for all manner of wildlife, and for hunters. Taken together, state agencies manage a combined 46 million acres of wildlife habitat across the country. That is nearly equal to the size of South Dakota.
I may never see that velvety bull elk again, and I may never own any of the models coming off the line at Ruger or Patriot. But I take a certain satisfaction in knowing the profound intrinsic and transcendent value of firearms to conservation. That bull elk is the animated flesh of the 84-year-old partnership between the tax-paying manufacturers, state wildlife agencies, and the U.S. Fish and Wildlife Service's Wildlife and Sport Fish Restoration program.
— Jeff Fleming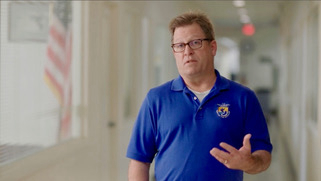 Fleming is the Deputy Regional Director of the U.S. Fish and Wildlife Service's Southwest Region.
Editor's Note: To learn more about the partnership and joint accomplishments, visit Partner with a Payer.