As Russia's army continues to pound away at the cities and people of the Ukraine, the global response is resoundingly unified: this can not be allowed to happen again. As our government express reluctance to escalate the tension between the United States and Russia, the people of both countries are making their opposition known.
Across the country, movements are getting involved in the efforts to resupply and support both the Ukrainian army and the citizenry that is suffering at the hands of Russia's slow, destructive march across their country.
The gun industry is no exception to the desire to help. From selling tee shirts to making outright donations of goods and services, it seems everyone is getting behind the Ukrainian cause.
Today, we're happy to report that the first group to pledge assistance to the Ukrainian defense forces, Ammo, Inc. (NASDAQ: POWW) Chairman and CEO Fred Wagenhalls has received official confirmation that his company's donation of one million rounds of ammunition has (finally) been received by the Ukrainian Ministry of Defense.
The National Shooting Sports Foundation assembled what is essentially a critical needs shopping list: Specifically, Ukraine is requesting donations of the following rifles, pistols and ammunition:
7.62х39mm
7.62x51mm
.308 WIN
5.45х39mm
5.56х45mm
Sniper rifles chambered in .308 WIN or 7.62х51 mm and ammunition (including bipod and scope) NOTE: If donating a non-.308 "sniper type" rifle, e.g., .338 Lapua or similar, Ukraine requests that manufacturers provide ammunition with the rifle.
Pistols and ammunition chambered in 9х19 mm
Extra magazines
Spare parts
This is really the equivalent of "inside baseball" type information, but the hostilities aren't allowing time for "the usual channels" to function. If you're looking for the information to put on the Bureau of Industry and Security - U.S. Department of Commerce export license application it's this:
Ultimate consignee/end user Ministry of Defense, Kyiv. Ukraine
The end use is: "for use by Ministry of Defense and Armed Forces of Ukraine." Since the ultimate consignee/end user is the Ministry of Defense of Ukraine, no import certificate is required from Ukraine before shipping.
The NSSF has more information available if you're a linkedIn member.
We're also hearing reports of probes into the computer systems of industry members. Those are suspected to be originating from "the other side" of the Ukrainian conflict, so computer security companies are advising companies to be extra vigilant in regards to any suspicious activity regarding their computer systems.
And the newest editor of The Outdoor Wire Digital Network, Hispanic edition editor Raul Mas, isn't one to simply sit and watch. When he saw the attacks on Ukrainian civilians, he decided to do something. He connected with Joshua Garay, a former US intelligence agent who now runs a non-profit child rescue organization F3 Missing Children's Intelligence Agency.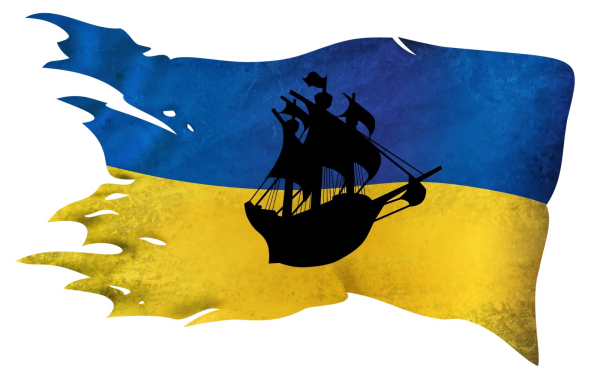 Together, they launched a humanitarian effort called Operation Jolly Roger, to rescue children trapped in the Ukrainian combat. They took the name from Operation Peter Pan, the humanitarian effort that helped bring 14,000 children from communist Cuba in the early 1960s.
Operation Jolly Roger launched on Monday, March 7, and had their first case only minutes after. An American father was desperate to get his Ukrainian born wife and toddler back to the United States. They'd been visiting when the war broke out.
And they've had similar pleas for help every day since. You can find out more about Operation Jolly Roger here.
We're all helping as we can. And, as always, we'll keep you posted.
— Jim Shepherd